Rule 287. If you click on a photo, you will (almost always) see additional text/photos attached.
Currently:
[Harry Potter]
[The Myths]
[Weight (Jeanette Winterson)]
[Swimsuits]
[Adele: Live]
[Dessert]
[The beach]
[Manhattan]
[STASH Tea]
[This Belongs To You]
[Pomegranate Vodka]
[Amy Winehouse]
[Survivor]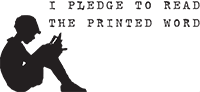 Rule 54. The quality of The Burrow increases as you make use of your time-turner. Feel free to explore :3
students out of bed
The Harry to my Draco:
Rory
My mother:
Adele
My lover:
Sneh
My adopted sister:
Britt
Find your heart's desires...